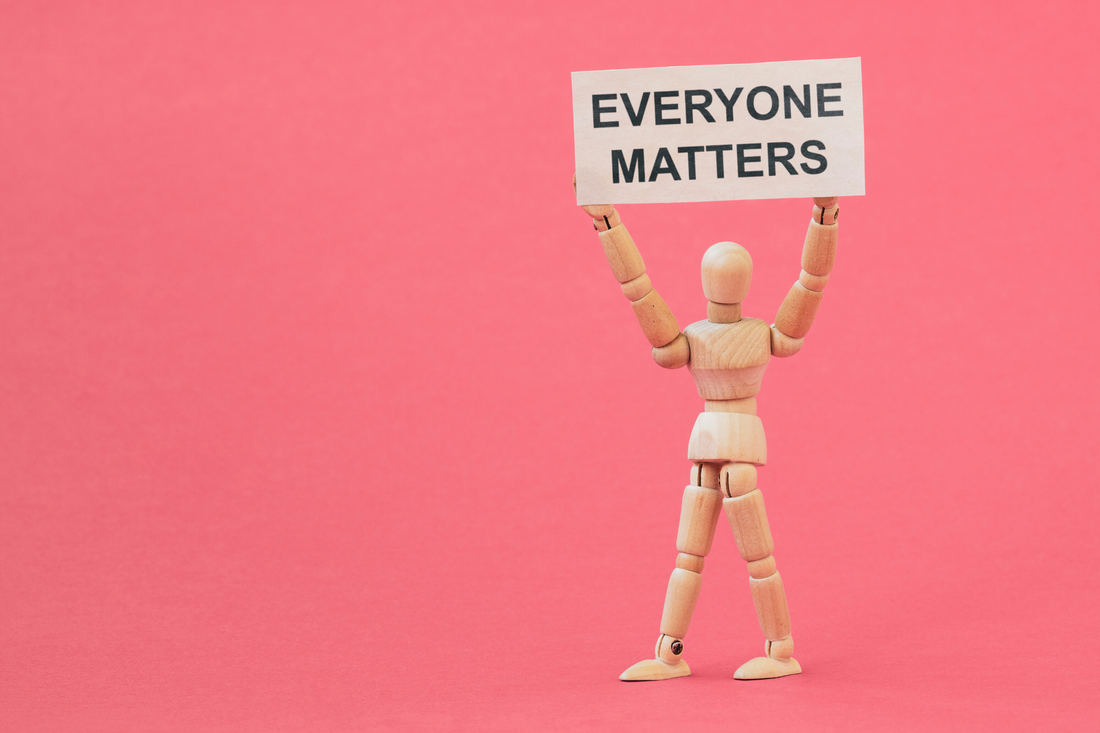 Diversity, Inclusion, and Social Change: How Jeng Uses Business to Make a Positive Social Impact
At Jeng, we believe that business should be about more than just profits - it should also be about making the world a little better. That's why diversity, inclusion, and social responsibility are core parts of our values. Today, we'll share how Jeng promotes diversity in our own team, supports inclusion in our community, and gives back to causes creating positive change.
Celebrating Diversity Within Our Jeng Family
A diverse team makes for better ideas, products, and customer service. At Jeng, our team members come from a wide variety of backgrounds - and we fully embrace those differences.
We believe that bringing together people with different lived experiences fosters innovation, resilience, and empathy. When people feel welcomed and valued for their unique perspectives, they do their best work.
Our team includes people of different races, ethnicities, genders, sexual orientations, abilities, religious beliefs, and socioeconomic backgrounds.
This diversity helps us better understand the experiences of all our customers. It pushes us to question assumptions and approach problems in new ways. Diverse teams also enhance collaboration and idea sharing.
We've found that when you assemble people with various identities, stories, cultures, and viewpoints, the sum is greater than the parts. Our differences make us stronger as a team and company.
At Jeng, every employee can feel comfortable bringing their whole, authentic selves to work. We believe that cultivating an inclusive, diverse team is both a moral imperative and a key business advantage. Our diversity fuels the creativity and compassion behind Jeng.
Hiring for Diversity
When hiring new team members, we make diversity, equity, and inclusion key priorities. We support equal opportunity and believe talent comes in all forms.

To remove bias from our hiring practices, we:

- Have a structured interview process with standardized questions
- Require diverse panels to conduct interviews
- Focus only on skills/experience needed for the role

By removing bias and seeking talent everywhere, we build teams that truly reflect our community's diversity.
Fostering an Inclusive Culture
We work hard to make Jeng an inclusive place for people of all races, genders, sexual orientations, religions, ages, and abilities. Some of our efforts include:

-Diversity training for all employees on topics like unconscious bias. This creates awareness around diversity issues.
-Employee resource groups (ERGs) that bring together employees with common backgrounds or interests. Our ERGs provide support and community.
-Flexible work options like remote work and flexible scheduling. This supports employees with varying needs.
-An open-door policy that encourages open communication between all team members.

By being intentional about our culture, Jeng becomes a place where everyone feels welcomed, valued, and able to thrive.
Advocating for Inclusion in Our Community
Jeng also actively advocates for inclusive policies and practices throughout our broader community.nWe believe that speaking up on issues of systemic inequality is part of our responsibility as a values-driven business. Remaining silent and neutral is not an option when marginalized groups face injustice.
While conversations on social justice can be difficult, we believe in constructively yet firmly advocating for policies that create equity and inclusion for all. Our voices and platforms as business leaders can draw attention to important issues.
We also use our business relationships and networks to promote other minority-owned businesses from marginalized groups. This creates visibility and opportunity for historically disadvantaged entrepreneurs.
This advocacy stems from our belief that business should be a force for social good. We have both a moral duty and business imperative to speak up on issues affecting our employees, customers, and communities.
While our work is ongoing, we are dedicated to leveraging our resources to advance inclusion and justice. We aim to be allies and accomplices in the fight against systemic bias and discrimination wherever it exists.
Supporting Social Justice Reforms
We actively support reform efforts that create a more just society for minority groups. For example:
We advocate for criminal justice reforms like prohibiting employers from asking about criminal records on job applications. This promotes employment for those with past convictions.
We support LGBTQ+ non-discrimination protections like prohibiting discrimination based on sexual orientation or gender identity.
We endorse reforms to policing that address systemic biases and mistreatment of minority communities.

While conversations on social justice can be difficult, we believe in advocating for policies that create equity and inclusion for all.
Promoting Minority-Owned Businesses
Jeng also makes an effort to work with and promote businesses owned by minorities, women, veterans, the LGBTQ+ community, and other historically disadvantaged groups.

We proudly partner with marketing agencies, distributors, venues, and other vendors that are minority-owned. We help connect them to business opportunities that may have been unavailable previously.

Promoting minority-owned businesses creates a rising tide that lifts all ships. It helps address economic inequality while making our local business community more innovative and resilient.
Giving Back to Worthy Causes
As a purpose-driven business, giving back is an essential aspect woven into the fabric of Jeng's operations. Philanthropy and social responsibility are not just nice add-ons - they are core parts of our identity and values from day one.

We believe that business should be about more than just profits - it should also serve the greater good. That's why Jeng donates a significant portion of our profits to effective nonprofits solving pressing social and environmental problems nationwide.

Our charitable giving program allows us to have a positive impact on issues we care deeply about. It's our way of creating the change we wish to see in the world.

We also realize that our business benefits from a just, inclusive society with a healthy environment. So we view community investment as enlightened self-interest - by doing good, we also do well.

But we would donate to these causes regardless because it's the right thing to do. The gifting of time, money, and resources creates meaning and fulfillment for our team. It allows us to live our values.

Philanthropy has been baked into our practices from day one. We build it into budgets, business plans, and employee expectations. It's not an afterthought - it's an essential pillar of how we operate. We're proud to leverage our success to support organizations building a better world.
Supporting Hawaii's Recovery from the 2023 Firestorm
Hawaii holds a special place in Jeng's heart. So when the devastating Hawaii Firestorm hit in August 2023, we felt called to help the recovery efforts.

The wildfires ravaged the island of Maui, destroying over 2,200 buildings in Lahaina and leading to billions in damage. Tragically, at least 97 residents lost their lives.

In the wake of this disaster, Jeng is proud to support the Hawaii Community Foundation, which is coordinating rebuilding efforts across all impacted islands. Jeng is contributing to their Hawaii Firestorm Recovery Fund, which provides immediate relief and long-term rebuilding support.

Though the road to recovery will be long, we are committed to supporting organizations that help Hawaii and its people bounce back stronger than ever. Our hearts remain with all of those impacted by the 2023 Firestorm.
Protecting Waves and Beaches Nationwide
In addition to our Hawaii-focused philanthropy, Jeng is also proud to support the Surfrider Foundation in their mission to protect oceans, waves, and beaches across the US.

Headquartered in California, the Surfrider Foundation works through grassroots chapters to promote clean water, beach access, and healthy coastal ecosystems. Their recent "We Are the Oceans of America" campaign reminds us that the ocean is a treasured public resource belonging to all citizens.

Jeng's funding helps Surfrider defend this precious natural inheritance so it can be enjoyed by generations to come. After all, what's a day at the beach without a clean coastline and perfect waves?
Defending the Environment with the Illinois Environmental Council
The Illinois Environmental Council (IEC) advances policies that protect natural resources across Illinois. Since 1975, they've been the respected voice safeguarding clean air, water, parks, and ecosystems.
With over 100 organizational members and 500 individual members statewide, IEC pools advocacy resources for greater impact. They create informed environmental advocates through education and outreach.
Jeng provides funding to support IEC's critical mission. Our contributions help defend precious Illinois landscapes like:
The shores of Lake Michigan, which provide drinking water for millions.
The Shawnee National Forest, with its rolling hills and pine woodlands.
The Cache River wetlands, a key stopover for migrating waterfowl.
We also back IEC's work updating aging policies to reflect modern environmental realities. This includes modernizing regulations on issues like clean energy, chemical safety, and sustainable agriculture.
By supporting the Illinois Environmental Council, Jeng helps ensure our state's natural heritage thrives for generations to come. A sustainable environment and sustainable business go hand in hand.
Advancing Justice with the New Leaf Illinois Program
The Illinois Equal Justice Foundation's New Leaf Illinois program helps those harmed by outdated cannabis laws get a fresh start. They provide free legal services to expunge eligible cannabis criminal records in Illinois' new legal landscape.

This eliminates barriers for the formerly convicted as they seek jobs, housing, education, and business opportunities in emerging cannabis markets. It's a chance to right past wrongs that disproportionately impacted minority communities.

Jeng is proud to fund this innovative program removing stigma and creating equal footing. Our contributions provide the legal resources needed to clear records en masse.

Since launching in 2020, New Leaf Illinois has already helped nearly 300 people clear old cannabis convictions. But an estimated half million records remain eligible, so the work continues.

By backing this effort, Jeng advances our mission of building an equitable, just society. The cannabis market can't reach its full potential until past harms are remedied.
Slashie Connects
Slashie Connects helps South Asian creatives and entrepreneurs embrace "non-traditional" career paths and redefine success.

Slashies are those with diverse side hustles and passions in addition to a 9-to-5 job. Slashie Connects provides networking, mentoring, and skills training tailored to this demographic of South Asian millennials.

Their goal is to create an inclusive community where Slashies can collaborate and shape the future of work. They host conferences bringing together Slashies to share knowledge and inspiration.

Jeng proudly sponsors these events empowering the next generation of South Asian Slashies. We provide funding and mentorship drawing from our own experience as a spiritual lifestyle brand.

With our support, more South Asian Slashies are turning side hustles into impactful careers beyond the traditional corporate ladder. It's a movement reshaping what it means to live and work on your own terms.
Join Us in Doing Good
At Jeng, we believe business should make the world a little brighter. While sipping our cocktails, you can feel good knowing your dollars support diversity, inclusion, and social change.
But our efforts only go so far alone. We hope you'll join us on our mission by:
Suggesting an organization you think Jeng should support. We're always looking for new effective charities to partner with.
Making your own donations to the causes important to you. Every contribution makes a difference.
Speaking up for inclusion when you see injustice and inequality. Your voice and actions matter.
Together, we can leverage business and philanthropy to build a society that works for us all. Reach out if you'd like to brainstorm ideas for how Jeng can have an even greater positive impact.